Haus Rudigier - Gaschurn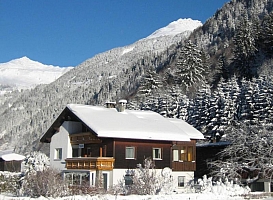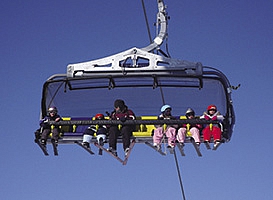 Haus Rudigier
6 bedrooms, 12-15 guests
Town and slopes 1,5km
Skiarea Montafon:
1000-2400m
70 skilifts, 205 km of slopes
Room composition:
- 3 x 2-pers. room with communal shower/toilet
- 2 x 2-/3-pers. room with own shower/toilet
- 1 x 2-/3-pers. room with communal shower/toilet
Gaschurn/Gortipohl is right next to the Silvretta Nova Ski Arena, which is part of the Hoch-Montafon skiing area, one of the best and largest skiing areas of Austria: more than 200 km of slopes and 30 km of cross-country skiing trails.

The more than 200 km of slopes, in combination with the high chance of snow, makes this a highly interesting area for both skiers and cross-country skiers. The many restaurants that are situated right next to the slopes offer some well-deserved relaxation in between or after skiing.
Gaschurn is an old-fashioned and cosy Austrian skiing town with great nightlife options.
"A number of popular bars/clubs and a stylish lounge bar make for a very successful night after a day of skiing!"

But also tobogganing, tennis and squash are among the possibilities. What immediately catches the eye is the price level in Gaschurn, which is significantly lower than that of other skiing areas. This also makes it a very attractive option for families with children.
Haus Rudigier,
is a nice, free-standing, well-maintained chalet in Austrian style, halfway between Gaschurn and Gartipohl. It is about 1.5 km (a free ski shuttle stops in front of the chalet) away from the towns' centres and the valley lift stations. Very conveniently, you can leave your shoes and skis behind at one of the storages at the lifts.
The chalet has a sunny terrace
and there is a lot of space and parking opportunity all around. Across from the chalet is a cross-country trail along the creek and a nice hiking path leading to the various towns. 4 two- and 2 3-person rooms are spread out across the two floors. Two rooms have their own shower/toilet. The other rooms, of which one has access to a large balcony, contain a sink. The sanitary facilities (2 bathrooms and an additional toilet) are well-maintained.

The 3-course dinner menu is served in the modern, high-quality restaurant Silvretta (100 m away).